About Fleetwood Synagogue
There are two major reasons why people wish to leave the Greater New York area. Either because they would prefer to raise their children in an out of town community, or because of the high cost of living.
Now, what if I told you there is a community twenty-five minutes away from Grand Central Terminal that could avoid both concerns?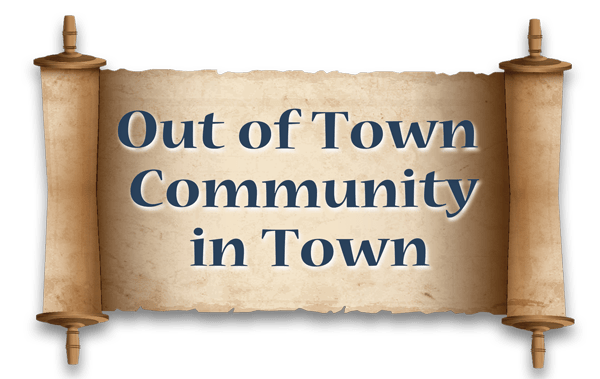 Because of our warm and tight-knit group of families, we have a strong sense of community. To put it simply, the word community actually means something here. Everyone in our Shul: man, woman and child, participates in some way. Having such a warm and welcoming Shul allows us to provide an out of town feel in the heart of New York.
As the saying goes "Location, Location, Location." In terms of our location, Fleetwood can be summed up in three ways: low cost, high quality, and easy access. You would have the benefits of city living with everything being incredibly close while avoiding the exorbitant city prices. There really is no catch: you can purchase a beautiful four-bedroom house, (with the stunning and quaint Westchester look) for less than $450,000. And that is not even including our incredible housing incentive program. Plus, many of you may not even have to change your jobs, or move hundreds of miles away. With the Shul being only two blocks away from the Metro North Train Station, you can get to Manhattan in less than thirty minutes!
Fleetwood has all the necessities to be an Orthodox community. We are blessed to have an Eruv, Shabbat morning youth groups, daily minyanim, and weekly classes. With Fleetwood's proximity between Riverdale and New Rochelle, its residents not only have kosher establishments and mikvahs within easy reach, it also has many extremely accessible educational options, including SAR Academy, Westchester Day School, Stein Yeshiva, and Westchester Torah Academy.
To find out more information about our "Out of Town Community in Town," please feel free to reach out to our Rabbi, Rabbi Daniel Rosenfelt at Rabbirosenfelt@fleetwoodsynagogue.org. Make sure to check out our Blog section on our website, or follow us on Facebook, to find out more about the exciting events going on at Fleetwood.
We look forward to hearing from you soon!
About Rabbi Daniel Rosenfelt
Rabbi Daniel Rosenfelt and his wife Amanda have two daughters, Miriam and Hadassah, and were recently blessed with their son, Eliezer. Amanda Rosenfelt is from Cedarhurst, New York. She currently teaches third grade secular studies at the Bais Yaakov Academy in Queens. She also takes her role as Rebbetzin very seriously here in Fleetwood.
Before arriving in Fleetwood this past September, Rabbi Rosenfelt had served as the Associate Rabbi at the Young Israel of Holliswood. Prior to that, the Rabbi spent two and a half years as the Assistant Rabbi at Suburban Orthodox Congregation Toras Chaim in his hometown of Baltimore, Maryland. Additionally, Rabbi Rosenfelt has been a Rabbinic Consultant for Jewish Women International to help prevent possible domestic abuse in the Orthodox community in Baltimore, MD.
Currently, Rabbi Rosenfelt is a Junior High School Rabbi at the Yeshiva of Central Queens teaching sixth grade boys Gemara, and sixth, seventh, and eighth grade girls Mishna. 
Rabbi Rosenfelt received his Semicha from Ner Israel Rabbinical College. and his Masters of Arts degree in Pastoral Counseling from Loyola University in Maryland. 
To speak to the Rabbi, please feel free to reach out at Rabbirosenfelt@fleetwoodsynagogue.org. 

The Fleetwood Synagogue is getting a new rabbi. After serving the Fleetwood community for 15 years, Rabbi Gedalyah Berger is pursuing other opportunities and Rabbi Daniel Rosenfelt will be assuming responsibility as the senior rabbi of the growing shul in this small Westchester town.
After a rigorous selection process that lasted at least seven months involving the review of more than 20 candidates,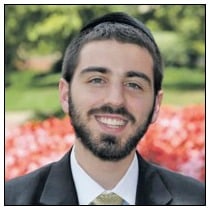 Rabbi Rosenfelt was selected by a committee and the community. Growing up in Baltimore, he was involved in an unlikely role for a current pulpit rabbi: sports radio. While in high school and thereafter, Rabbi Rosenfelt was an interviewer for 1090 WBAL, the Baltimore Orioles and Ravens flagship. He also freelanced for the Baltimore Jewish Times.
So what brought him to the rabbinate? When he attended yeshiva in Israel for a year, he had a "tremendous experience" at Yeshivat Lev HaTorah in Ramat Beit Shemesh, which steered him into more Jewish-focused pursuits. He studied psychology at Towson University, but his drive to work in Judaism brought him to Ner Israel's Rabbinical College's smicha program while he simultaneously completed a Masters of Arts in pastoral counseling at Loyola University.
After school wrapped up, Rabbi Rosenfelt served as the assistant rabbi in Baltimore at the Suburban Orthodox Congregation Toras Chaim. While living in Baltimore, he also trained at the chaplaincy program offered by Johns Hopkins University, served as the director and primary instructor for senior Jewish learning at the Etz Chaim Center and was a rabbinic consultant as part of a federal grant with CHANA, the city's domestic violence program.
Rabbi Rosenfelt's move up north came with an offer to join the Young Israel of Holliswood community, where he was the shul's associate rabbi. He also taught junior high classes at the Yeshiva of Central Queens, a position he will be continuing during this academic year as well. His wife, Amanda, will continue to work at her role at the Bais Yaakov in Queens while also running the American office of Bnot Torah, Sharfman School for Girls, as its financial director. Of their time in Queens, Rabbi Rosenfelt said, "We really enjoyed our time there in Queens. The community has been amazing to us."   Read more >>>